Working with the Community
Two local artists Suzanne Byrnes-Antoney and Diana Antoney-Wattam have been working with all the pupils Longlands Community Primary School and local residents to create two amazing murals as part of the Market Drayton Canal Arts and Heritage Project. The two murals depicting canal history and wildlife l brighten the drab concrete road bridge (Lords Bridge, no 64) carrying the A53 bypass over the waterway.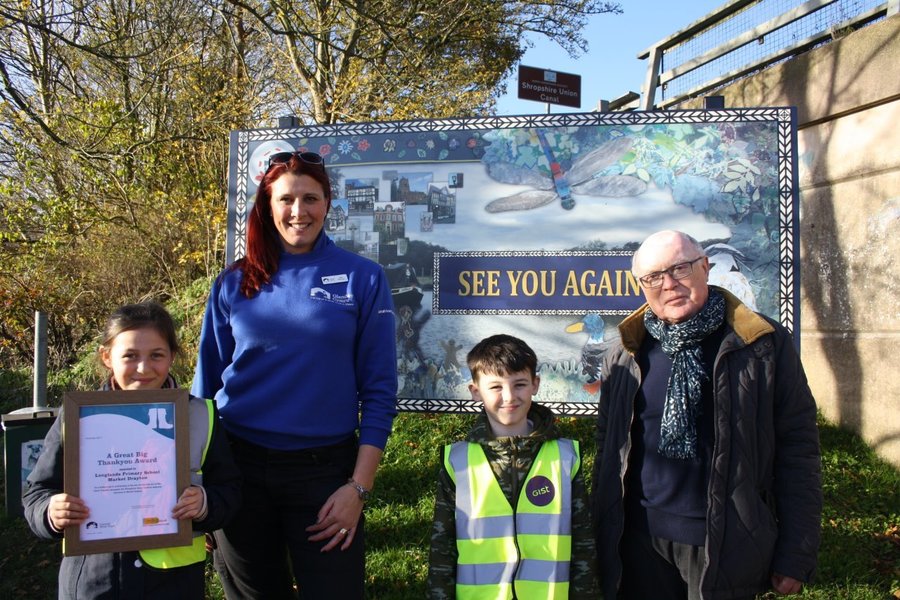 The Canal Arts and Heritage Project presented pupils with a certificate.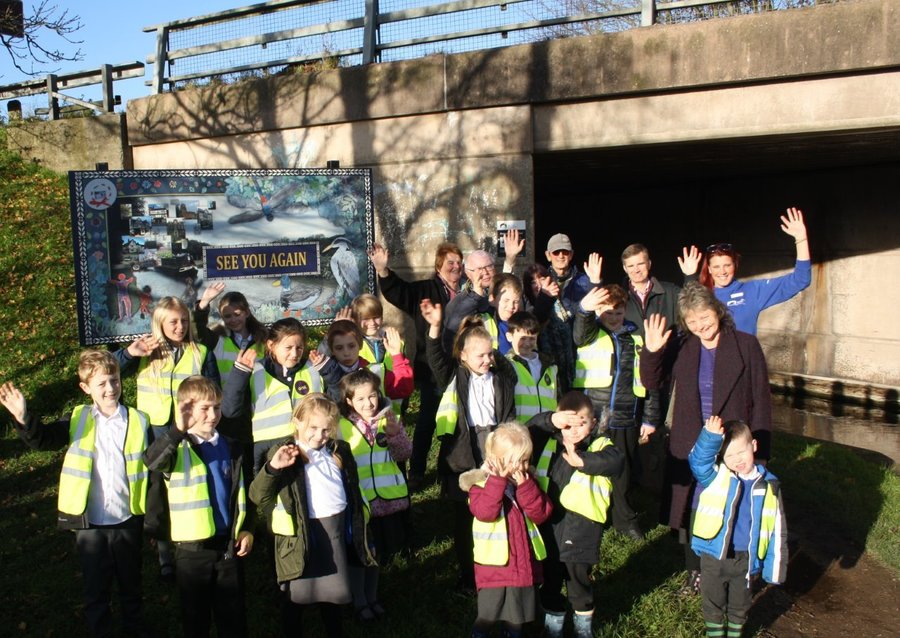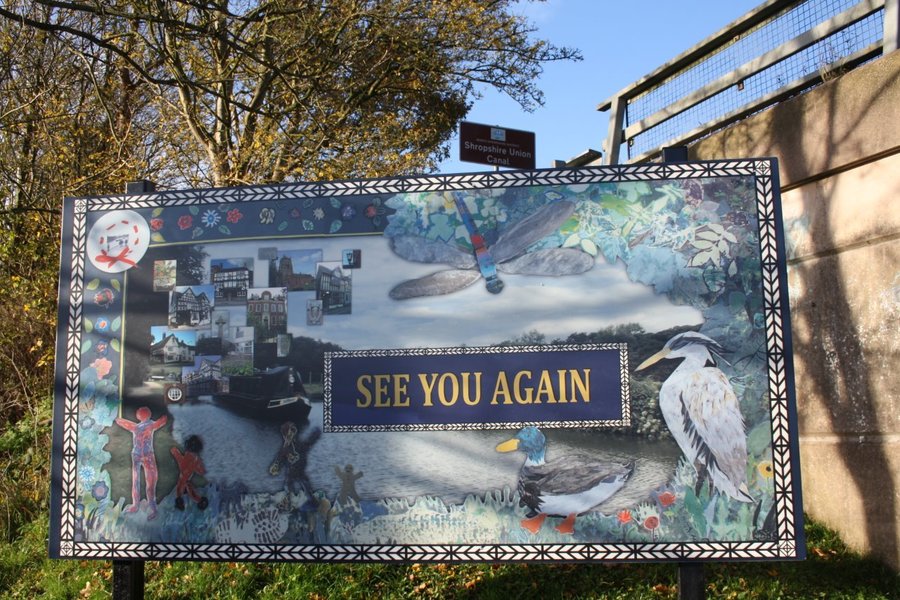 The two murals showing depicting pupils' artwork